LEAP – Teen Prevention Coalition
COCA invites Berks County high school students in grades 9-12 to participate in our Teen Prevention Coalition. Participants will learn about substance use prevention, develop leadership skills, and take action to make a difference in the community. The group meets the 1st and 3rd Thursdays of each month from 5:30-7 p.m. at the Muhlenberg Recreational Center.
Fill out our contact form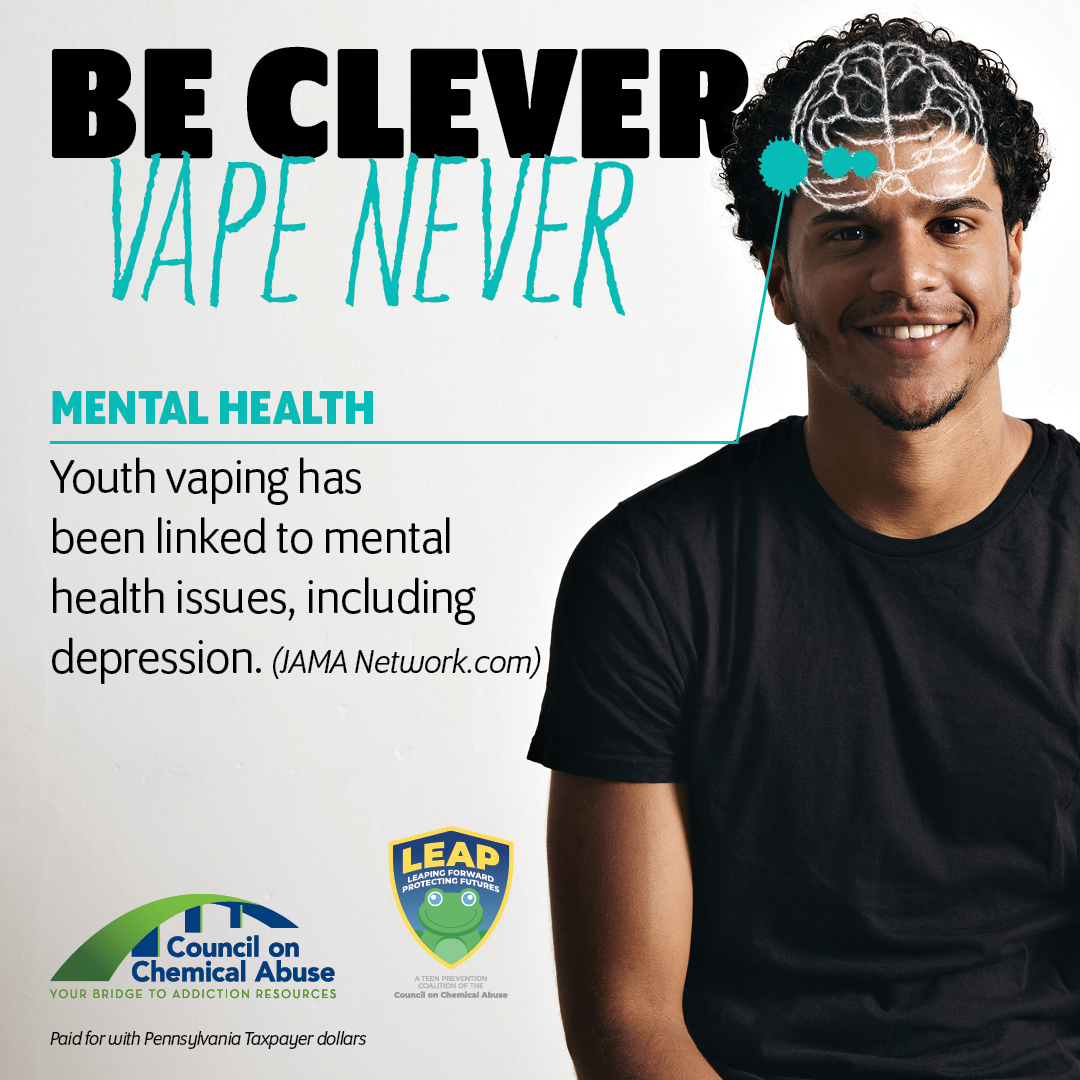 Learn about our Be Clever Vape Never Campaign
Our teens developed the idea for this Be Clever Vape Never campaign that educates youth about the risks of vaping. Learn more
What teens are saying about LEAP
"I like being able to collaborate with others and combine ideas."

"I like being part of a group that is passionate about creating a change in our community."

"We get the opportunity to have a voice and help teens within our county."

"I like how my thoughts can manifest into actions that directly impact my community and make it a better place."

"When people think I'm being a nerd not doing drugs and following the rules, now I can proudly say I have learned that I was being smart. COCA taught me well!"
About the Coalition
COCA's Teen Prevention Coalition is a leadership development program for high school students who live in Berks County. The program is led by the Council on Chemical Abuse Prevention team and is founded on an evidence-based model of empowerment designed to engage youth through knowledge, skills, and action. Students will learn about important topics in substance use prevention and what they can do to make a difference. They will gain the skills to advocate for change, take action and be a voice for youth everywhere.
Participants will have the opportunity to:
Design media campaigns and marketing content | Develop leadership skills | Learn about the dangers of substance use | Meet with legislators | Work with other Berks County teens | Gain community service hours | Build their resumes
Students can decide what topics they are interested in learning about and what activities they want to participate in. Teens will have the opportunity to participate in other COCA youth engagement programs.
Interested in joining? Fill out the form below and someone will contact you with more information.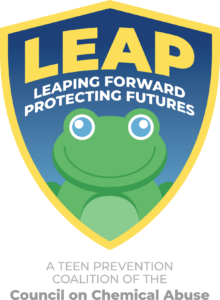 Teen Prevention Coalition Form