For updates regarding COVID-19 and the affected services and programs, please click here.
Red Ribbon Week is nationally recognized and celebrated as a symbol of support for efforts to reduce drug use through youth prevention and education programs. By wearing a red ribbon during the last week in October, individuals demonstrate their opposition to illegal drugs and illustrate their dedication to living drug-free. The National Red Ribbon Campaign is organized annually by The National Family Partnership.
The 2020 Red Ribbon Campaign theme is "Be Happy. Be Brave. Be Drug Free!" Red Ribbon Week will be celebrated from October 23-31.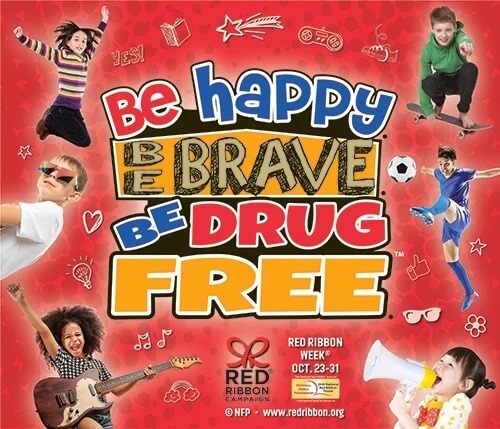 Learn More
The Council on Chemical Abuse sponsors the National Red Ribbon Campaign by providing red ribbons free to all Berks County schools that request them. COCA prevention specialists are also available to teach educational programs, and COCA's Mascot "Courage" often visits schools during Red Ribbon Week. All programs are available for FREE to Berks County schools.