Free Lock Boxes & Medication Disposal Bags
Did you know that 50,000 young children visit emergency rooms every year due to accidental ingestion of medications? Or that two-thirds of teens and young adults who misuse prescription drugs get them from family, friends or acquaintances? In fact, in Berks County, 49 percent of teens who said they had abused prescription drugs in the 2019 Pennsylvania Youth Survey claimed to have acquired them "from someone living in my home." Another 34 percent said they had been given prescription drugs from a friend or family member.
Families can help keep their loved ones safe by securely storing all over-the-counter and prescription drugs, and by properly disposing of those that are unused or expired.
The Council on Chemical Abuse is currently offering Berks County families FREE medication lock boxes and medication disposal bags.
About our Free Medication Disposal Bags
Berks County has drop boxes at over 20 locations where residents can safely dispose of prescription and over-the-counter medications. However, due to COVID-19, those drop boxes are currently unavailable. COCA is therefore providing Deterra® medication disposal bags free to residents who request them. The bags, which are environmentally friendly, dissolve medications so that they can be disposed of safely in a household trashcan. Free to residents while supplies last. Learn more about Deterra® bags.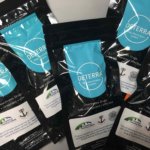 About our Free Medication Lock Boxes
The locking medicine case allows for organization and secure storage of medicines and medical supplies, including elastic straps for holding syringes and a large mesh pocket to keep bottles in place. It features a combination lock to help keep drugs and supplies secure. Free to Berks County residents while supplies last.