2016 COCA Annual Conference
Medication-Assisted Treatment: Taking a Closer Look
The process of recovery begins on the first day of treatment! Residential treatment centers, outpatient programs, and 12-Step support groups have historically upheld abstinence as the primary measurement of successful treatment and recovery. Unfortunately, the use of medication in the treatment and recovery from addiction has historically been viewed as substitution of one drug for another and not true recovery. The 2016 COCA Annual Conference will highlight Medication-Assisted Treatment (MAT), its applicability in the treatment of opioid addiction and a pathway to succeed in recovery. This is a topic that has shaken the pillars of how treatment and recovery have been viewed. Individuals such as families, caseworkers, educators, and probation/parole officers who are closely aligned to a person's recovery need to understand all viable approaches. Addiction is a chronic, progressive and potentially fatal disease that requires effective treatment and sustained recovery. Given the extent of the opioid crisis, now is the time to take a closer look and accept Medication-Assisted Treatment as another valid and valued means to recovery.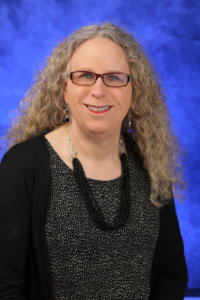 KEYNOTE SPEAKER: Rachel Levine, Physician General for the Commonwealth of Pennsylvania
Dr. Rachel Levine is currently Physician General for the Commonwealth of Pennsylvania and Professor of Pediatrics and Psychiatry at the Penn State College of Medicine.Her previous posts included Vice-Chair for Clinical Affairs for the Department of Pediatrics and Chief of the Division of Adolescent Medicine and Eating Disorders at the Penn State Hershey Children's Hospital-Milton S. Hershey Medical Center. Dr. Levine graduated from Harvard College in 1979 and the Tulane University School of Medicine in 1983. She completed her training in Pediatrics at the Mt. Sinai Medical Center in New York City in 1987 and then did a Fellowship in Adolescent Medicine at Mt. Sinai from 1987-88. She was in the practice of pediatrics and adolescent medicine at the office of Edward A. Davies, M.D. from 1988-1993 as well as on the faculty of the Mt. Sinai School of Medicine. She came to Central Pennsylvania in 1993 as Director of Ambulatory Pediatrics and Adolescent Medicine at the Polyclinic Medical Center. She joined the staff at the Penn State Hershey Medical Center in 1996 as the Director of Pediatric Ambulatory Services and Adolescent Medicine. Her accomplishments at the Penn State Hershey Medical Center include the initiation of a Division of Adolescent Medicine for the care of complex teens with medical and psychological problems.