KICK BUTTS DAY ACTIVITIES HAVE BEEN POSTPONED INDEFINITELY.
Although schools are closed and our prevention team won't be hosting activities in March, we urge all parents and teens to log onto the Take Down Tobacco website and learn more. Then post your reason to #TakeDownTobacco on their digital wall.
March 18 has been designated Kick Butts Day, also known as Take Down Tobacco Day, a national day of activism that empowers youth to stand up and speak out against the tobacco industry.  In recognition of Kick Butts Day, COCA will once again partner with Reading High School JROTC students to provide tobacco education activities to the entire school during the week of March 23-27.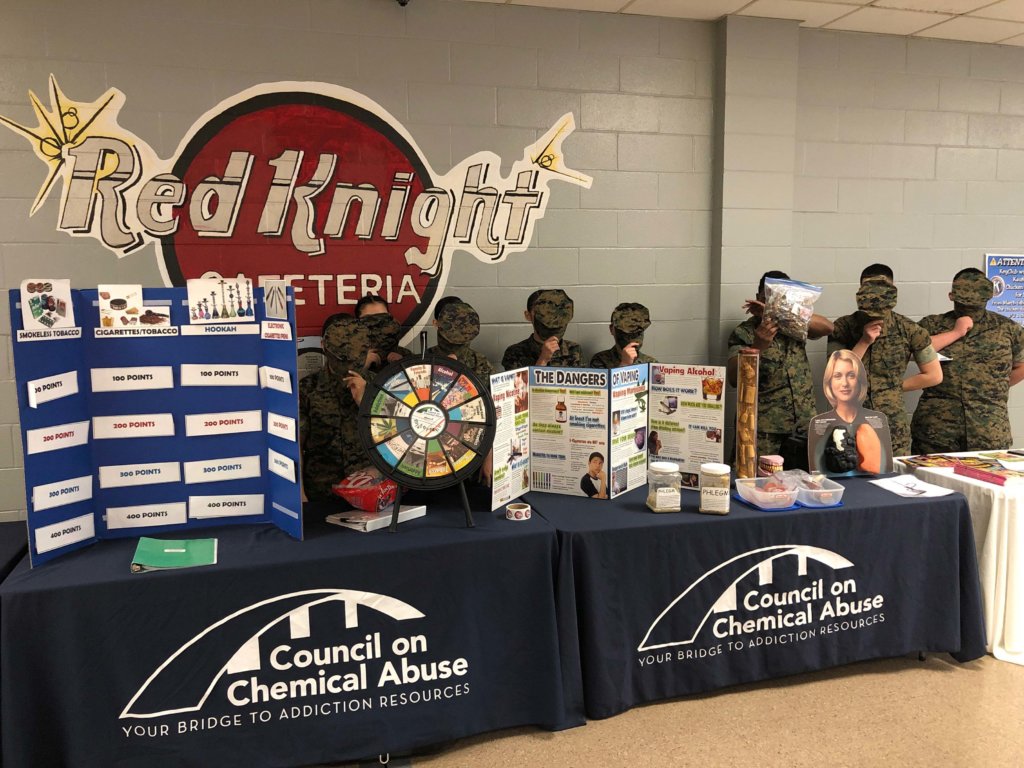 While Kick Butts Day is officially slated for March 18, the Campaign for Tobacco-Free Kids, which has organized the day since 1996, encourages events throughout March. This  year, COCA Prevention Specialist Teresa Detweiler will kick off programming by leading Reading High School JROTC students in a school-wide butt pickup on March 23.
"Collecting bags of cigarette butts and other other tobacco paraphernalia that litter the area allows them to see the problem in a different light," Detweiler said. "Right on school grounds we'll pick up bags of cigarette butts, even though the school is a tobacco-free zone."
For the next three days following the butt pickup, Detweiler will engage JROTC students in a series of lessons about nicotine addiction and the dangers of tobacco usage. Because Kick Butts Day is meant to allow for peer-to-peer learning, the JROTC students will pass along those lessons to their fellow students during a culminating lunch time festival on March 27.
The festival will be available to all students (9th-12th graders) during their lunch period, involving them in fun but educational tobacco awareness activities. They will have the opportunity to play games (tobacco jeopardy and wheel of misfortune), view displays (what's in a cigarette?), and write on a graffiti wall about why clean air is important to them and why they choose not to smoke, vape, or use tobacco products. Participating students will receive give-aways such as no-smoking lollipops, stickers with facts and statistics, and literature (comic books, etc.). COCA's mascot, Courage the Lion, will also be on hand for photo opportunities during the festival.
CLICK HERE to learn more about Kick Butts Day.