For updates regarding COVID-19 and the affected services and programs, please click here.
About SOS Berks
SOS Berks is Berks County's Opioid Coalition. This coalition was created by Berks County's key decision makers  seeking to develop proactive and effective responses to the opioid epidemic on a local level. It is comprised of individuals who are invested in providing the community with the support, resources, and education to raise awareness, stop stigma, and end opioid overdose deaths in Berks County. SOS Berks members include representatives from criminal justice, healthcare, human services, education, local businesses, drug and alcohol treatment, and other concerned citizens.
You can learn more about SOS Berks, by visiting the coalition's website!
SOS Berks Website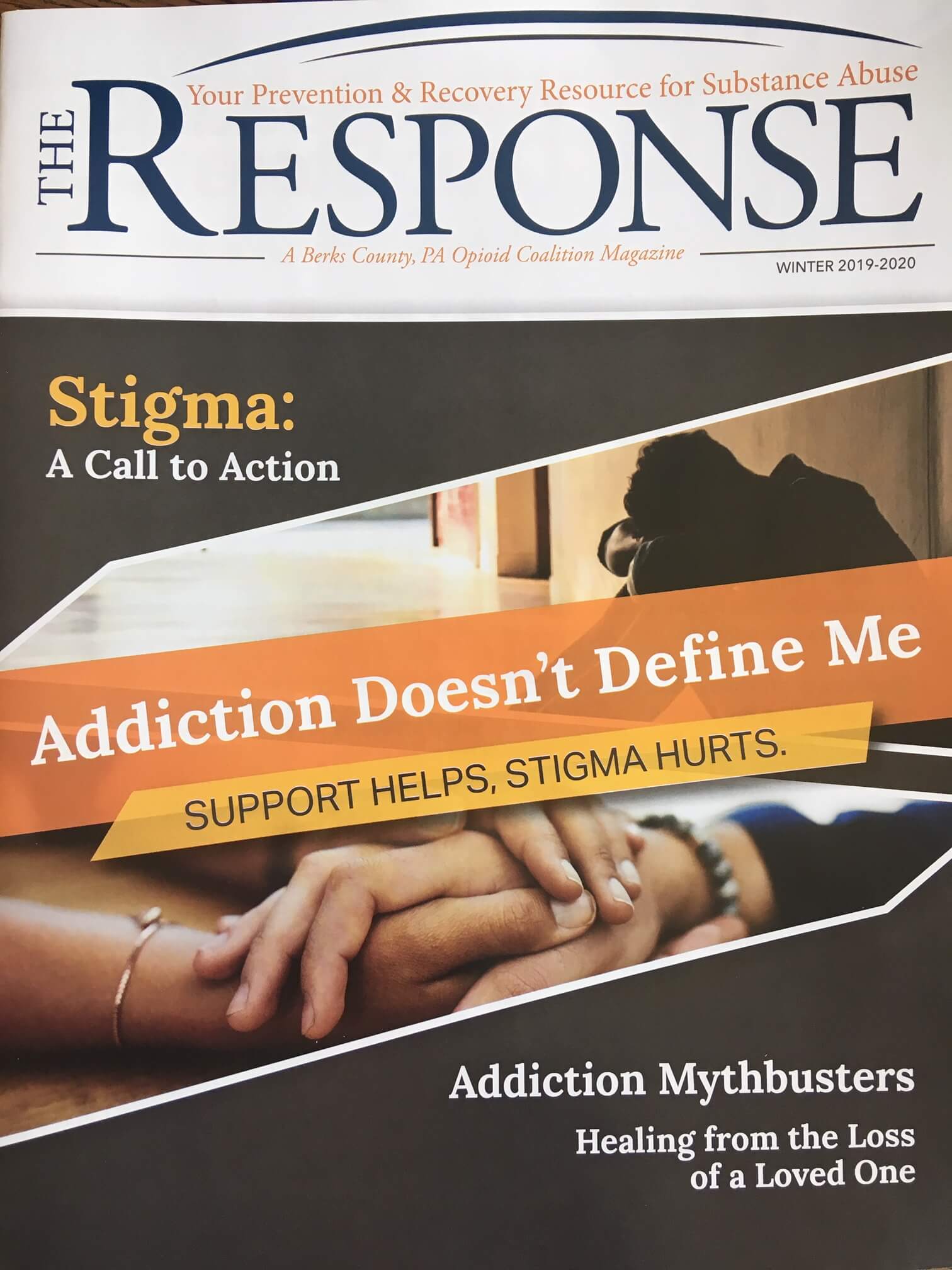 The Response Magazine
The Response covers issues related to prevention and recovery in Berks County. Read online or pick up a copy from participating social service agencies, medical professionals or the COCA office. Read The Response
SOS Berks has launched a community awareness campaign to reduce the stigma associated with opioids and other substance use disorders.View this campaign

Addiction Doesn't Define Me: Stigma Hurts. Support Helps